Blog
How To Choose The Right IoMT Security Vendor
How To Choose The Right IoMT Security Vendor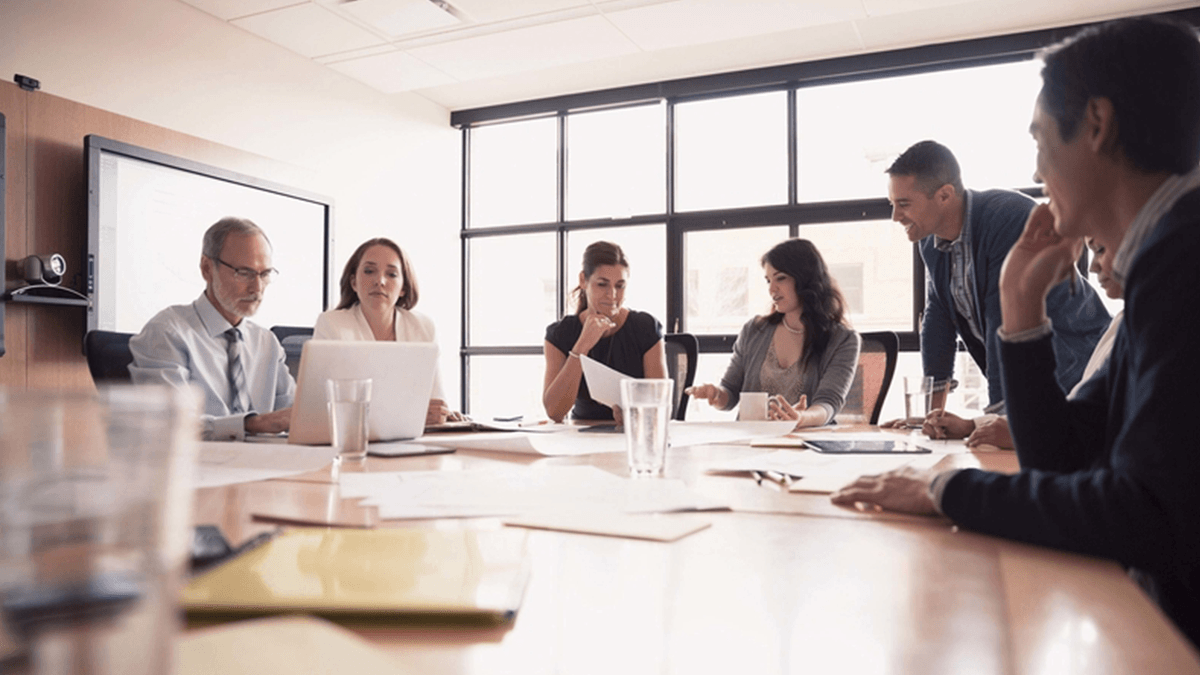 This article discusses the benefits provided by the IoMT market and explores the features you should look for in an IoMT security vendor.
The Internet of Medical Things (IoMT) market is increasing, with healthcare organizations using connected devices to boost efficiency and improve patient outcomes.
However, reliance on IoMT connectivity presents serious security risks. A 2022 report by the Ponemon Institute found that 88% of healthcare cyberattacks involved at least one IoMT device. Conventional mitigation efforts are insufficient due to challenges like unsupported operating systems and a lack of available upgrades.
Fortunately, several different IoMT security companies offer viable solutions to these challenges. The tricky part is knowing which one to choose based on your organization's needs.
The Business Benefits of IoMT Devices
The business benefits of utilizing IoMT devices are numerous. Examples include:
Improved Care – IoMT technology can provide real-time data on vital signs and medical history, allowing providers to make better-informed decisions about treatment plans. The technology can also eliminate hours of tedious manual labor, letting staff focus on the most critical tasks.
Lower Expenses – With better productivity comes lower costs. The clinical staff workload is reduced, leading to decreased hours. Patient care costs also get lowered, as IoMT devices allow for continuous accurate monitoring. Expensive mistakes become less likely.
Better Patient Experience – IoMT devices can provide new procedures, improved patient engagement, and experiences. Many devices let patients access their data anytime from any device, allowing for more comfort during treatment plans.
Reduced Practitioner Burden – Many healthcare professionals want to work with the most advanced equipment and technology in healthcare. These professionals choose organizations with integrated IoMT devices.
Enhanced Brand Recognition – IoMT devices can help healthcare organizations differentiate themselves. A reputation for having cutting-edge technology will attract patients as well as staff.
Increased Revenue – IoMT technology can add revenue by increasing procedure efficiency and opening the door to higher billing rates.
To maximize these benefits, choosing the right IoMT security vendor is integral.
4 Features To Look For Before Choosing An IoMT Security Vendor
Finding the right option among healthcare security solution companies requires delving into the platform's features. A poor fit could have a lasting and costly effect on your operations.
The following four features are the most important ones to consider:
Secure Before You Procure
Think about security when you're procuring new IoMT devices. The best way to keep your network safe is to add secure devices. For example, "admin/password" has been changed before it ever touches the network. The best healthcare IoT companies provide ample configuration guidelines that detail how to connect the device to your environment. You can then use technology to model potential risks.
At Asimily, our ProSecure offering lets you thoroughly assess the risks associated with any device before procurement. ProSecure generates a comprehensive risk profile, provides recommendations, and illustrates the most secure configuration options. The in-depth analysis is possible due to Asimily's deep insight into diverse medical and laboratory devices.
Collect Passive Data
Within an IoMT environment, vulnerability scans risk patient safety if performed concurrently with active procedures. Passive scanning can provide an accurate security overview without any disruption. In addition to being non-disruptive, passive scanning is cost-effective because it requires minimal network resources.
Asimily's Vulnerability Management can scan all IoMT devices regularly and automatically on your behalf. You'll receive proactive alerts when critical vulnerabilities are detected, allowing you to respond quickly.
Many vulnerabilities pose little real risk and will simply be monitored. Our platform simulates potential attacks to identify which vulnerabilities are actual threats. Every IoMT asset is assigned a risk score, so there's clarity about what to prioritize.
Identify Exploitable Vulnerabilities & Prescribe Mitigation Strategies
When vulnerable assets get identified, the next step is to create a mitigation strategy. IoT security companies should help you with both efforts. The most accurate risk analyses come from combining technology with human verification.
Technology provides advanced risk analysis and maps out the relationships between devices and networks. Human verification then fills in any gaps and acts as a tool to ensure accuracy. Your risk remediation platform should offer tailored mitigation strategies when critical vulnerabilities are found.
Security practices vary in the effort it takes to implement them. An easy patch and a complex micro-segmentation are very different, especially when your team is strapped for time. It may be advisable to look into other methods to fence in devices away from attack methodologies, such as disabling services and restricting user access.
Too often, vulnerability information in the industry stops with only the easily accessible and basic vulnerability disclosure information. Vulnerability Management within Asimily identifies exploitable flaws in your medical device ecosystem quickly. In addition, our platform prescribes the most efficient mitigation strategies for each vulnerable asset and provides detailed instructions on implementing them. Depending on your preference, threat response can be automatic or manual.
Analyze Forensic Data
After a security incident, forensic data can be used to establish the attack's origin. By collecting logs for every device, IoMT companies can trace malicious actions in real time by collecting logs for every device. Determining the root cause allows your team to rectify the problem again.
Asimily's Forensic Analysis tool collects and records data from any accessible device on the network, providing complete visibility into your IoMT environment. You can capture the traffic flowing to or from at-risk devices and pinpoint any suspicious activity. It can dramatically shorten the time from the detection of suspicious activity to the security team safely deactivating that device.
Improve Your Security Posture By Choosing The Right IoMT Security Vendor
IoMT security vendors should provide solutions that defend against diverse threats.
Asimily is the right choice for your IoMT cybersecurity needs – we offer broad threat detection and response capabilities with minimal operational disruption. With powerful features like risk simulations with ProSecure, Vulnerability Management, and Forensic Analysis, you can monitor every device in your network.
Don't wait until a security incident occurs. See why Asimily is the best partner for your IoMT protection by scheduling a consultation with our experts today.
Reduce Vulnerabilities 10x Faster with Half the Resources
Find out how our innovative risk remediation platform can help keep your organization's resources safe, users protected, and IoT and IoMT assets secure.