Blog
Using a Building Management System in Healthcare: Guide to Cybersecurity Solutions
Using a Building Management System in Healthcare: Guide to Cybersecurity Solutions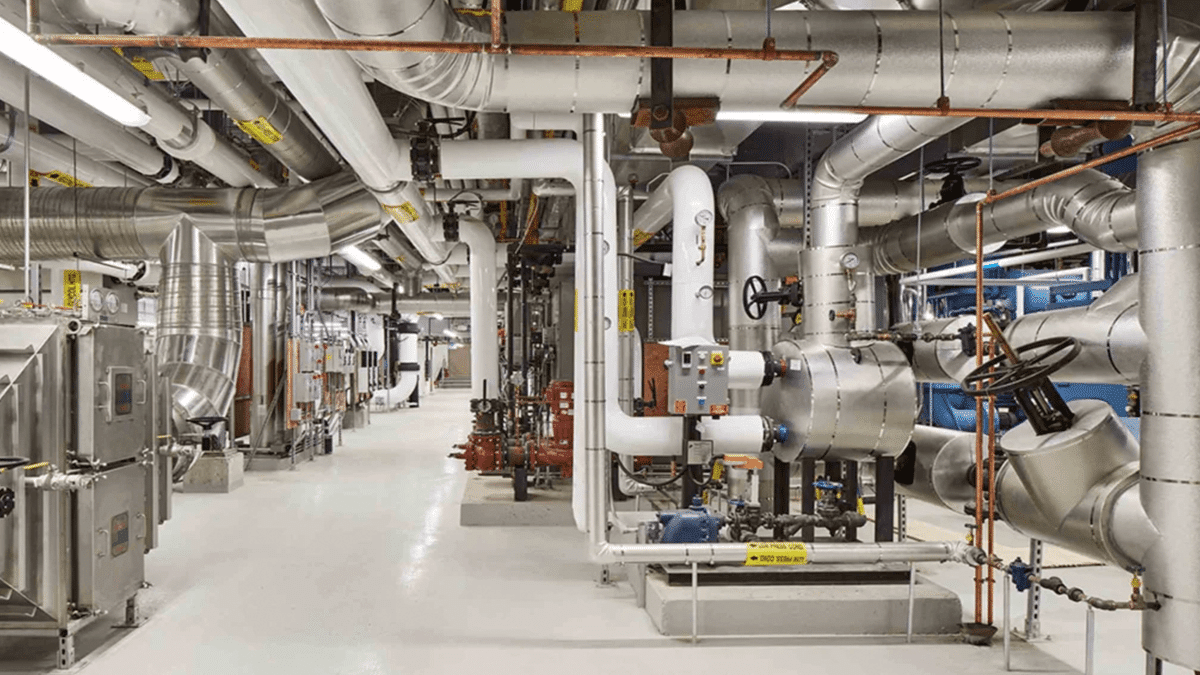 Author: Jeremy Linden, Sr. Director of Product Management, Asimily
One of the most critical pieces of technology in any organization—healthcare in particular—is the building management system (BMS). This is what controls and monitors the various electromechanical devices enabling hospitals and other buildings to perform necessary functions, including, but not limited to: 
Heating, Ventilation and Cooling (HVAC) systems

Infant Security Systems

Water Distribution Systems

Medication Transfer Systems

Medical Gas Management Systems 

Plumbing Systems

Electrical Control Systems 

Security Camera Systems

Physical Security Systems
An efficient BMS protects healthcare delivery organizations (HDOs) against risks, from fire and theft to electrical glitches and air quality issues. Because so many operation-critical devices connect to the building management system, its role is crucial to the network, even on par with medical devices themselves and the internet of medical things (IoMT).  As such, a building management system is an essential component of healthcare cybersecurity.
Connectivity in health delivery organizations is expanding all the time—and as it does, cybersecurity risks are rising too. These threats apply equally to building and medical technology. A smart medical cybersecurity solution like Asimily can ensure that both systems stay protected.
The sooner you take steps to mitigate risk, the sooner you'll cut costs, and the better protected your infrastructure will be. Cybersecurity is one of the least expensive—yet most effective—investments you'll ever make.
Your BMS is meant to safeguard the organization as well as reduce electricity, water, air, and other resource consumption. However, if not properly secured, it can also become a source of vulnerability. Healthcare is currently the number one target of hackers, with breaches costing billions of dollars per year. We need a robust solution to solve this problem now.
The Problem With Healthcare Building Management Systems
HDOs rely on their building management system to keep patients and employees safe. This industry can't afford any downtime, as millions of people depend on these systems to function correctly. From HVAC and elevators to access control and emergency management, your BMS defends against life-threatening incidents.
The potential setbacks facing a healthcare building management system include direct failures—such as a disabled infant abduction camera/system or a failed fire alarm or failed medical air and gas system. However, an inadequately secured BMS can also expose an HDO to a cyberattack. Any online threat that targets the BMS can compromise the entire network, affecting both patient care and private data. These attacks can result in fatal patient outcomes, such as failure to launch medical air and gas systems amidst a surgical procedure.
All it takes is an open BMS port, an outdated piece of software, or a similar weakness that an attacker could exploit to get into the network. Once inside, the BMS itself would allow the invader to modify HVAC, security, or other systems, and even take control of medical devices. This applies to hospitals as well as clinics, offices, and any other medical facilities.
Cybersecurity problems are not uncommon, and the lack of preventive cybersecurity solutions, particularly and especially in their building management system, leaves healthcare systems vulnerable. Some of the more common issues include weak passwords, outdated code, SQL injections, and even an inside job by a dishonest employee.
Many HDOs have experienced serious incidents, ranging from phishing (a common method using fake emails to steal login information) to ransomware and even outright theft.
Such an attack can disrupt direct and indirect patient care services, cause a sizable loss of data and money, and compromise patient wellbeing—even leading to loss of life. If the organization did not take appropriate precautions to abide by relevant laws, it might also face federal and civil legal consequences.
Healthcare Security Incidents
Attacks on HDOs aren't just theoretical. Several very serious incidents have already occurred.
In France, hackers shut down surgical and emergency services at a hospital, demanding a $10 million ransom to withdraw the attack. This marks the continuation of security breaches at several other French hospitals.
Meanwhile, in the United States, a group supported by the Iranian government attempted to hack systems at a Boston Hospital. Thankfully, the FBI managed to thwart this attack. Nonetheless, American and international hospitals are also being targeted by Russian-speaking groups demanding millions of dollars. Ransomware attacks are also on the rise, sometimes endangering patients' lives.
HDOs suffer from these serious incursions in large part due to the lackluster condition of their cybersecurity defenses. It's difficult to secure healthcare technology with several different BMS and medical devices running at the same time and high-value data to protect.
Enhancing Healthcare Building Management System Cybersecurity
Given the challenges facing healthcare BMS, it's as important to secure these systems as it is to protect your medical IoT devices. A healthcare cybersecurity expert like Asimily will ensure that your preventive and contingency measures are sound–for BMS as well as medical equipment.
Enhanced IoT security that protects healthcare building management systems can help you cut incident response times and decrease the possibility of serious threats. Most HDOs have security weaknesses, making them the ideal beneficiaries of technological reinforcement. For this reason, comprehensive risk analyses are an important part of securing your systems.
Asimily can detect anomalies and offer practical methods to reduce risk. As the solution is geared specifically toward the healthcare industry, it provides a precisely targeted defense against HDO-related risks.
Some key features that Asimily offers include real-time monitoring, inventory and vulnerability management, anomaly detection, and policy management. These services assist organizations in handling building management system problems while also securing IoMT devices.
Not all vulnerabilities pose the same risk. Asimily differs from other cybersecurity solutions in that it helps you focus on the most important threats. System audits tell you which parts of your infrastructure are vulnerable. Then the technology weighs the likelihood and impact of vulnerabilities, giving you a clear sense of where to direct your efforts.
The solution also works with other tools—for instance, computerized maintenance management systems (CMMS) and network access control (NAC)—to protect your network. As a result, you can safely look after your infrastructure, whether medical or building-related, keeping intruders out and operations running smoothly. 
Secure Building Management Systems with Asimily
Your HDO's building management system might expose it to serious security risks, including current cybersecurity threats such as ransomware. It's therefore vital that you take measures to protect your BMS, as well as medical devices.
Having a proven partner on your side can mean the difference between a network that's secure and one that is vulnerable to attack. Asimily is a leading provider of cybersecurity management designed especially for HDOs.
Keep your BMS and your medical IoT devices secure—your patients' health depends on it. Schedule a demo to learn how Asimily can improve your operational efficiency while minimizing device downtimes!!
Reduce Vulnerabilities 10x Faster with Half the Resources
Find out how our innovative risk remediation platform can help keep your organization's resources safe, users protected, and IoT and IoMT assets secure.