What Asimily Means for Security
Protecting Devices, Systems, and Resources
Uptime
Keep the devices that your organization depends on up and operational by closing avenues for threat actors to exploit. Manage it all through a single dashboard, with actionable information ready for anyone who needs to know.
Reduce Risk
Maybe they're traditional endpoints? Maybe they're IoMT devices? Maybe they are IoLT devices? To threat actors, they're simply attack vectors. Asimily helps you end the IoMT, IoLT, and IoT security deficit by defending all devices in the organization.
Lower Cost
With the largest knowledgebase of medical and laboratory devices and protocols, vulnerability research and manufacturer documents, tackle the growing IoMT, IoLT, and IoT challenge while minimizing the staff and budget required to do it manually. Avoid procuring unnecessary devices by monitoring device utilization for your various device categories and models.
Constantly Compliant
Defend all devices in your organization to keep personal information safe and achieve regulatory compliance with industry best practices.
Save Time
Asimily's vulnerability prioritization reduces by over 90% the amount of time and effort required of vulnerability management teams through avoiding fixing "in name only" vulnerabilities and targeted workarounds that can be easily applied through existing enforcement solutions.
Comprehensive Visibility
Find peace of mind through regular reporting from Asimily on your organization's security posture and changes to it. Understand where your team is succeeding and what they should focus on for improvement.
An Interface with Security in Mind
Welcome to the intersection of usability and capability, with intuitive UI/UX built specifically for device remediation. Technology that helps focus on the mission, not distract from it.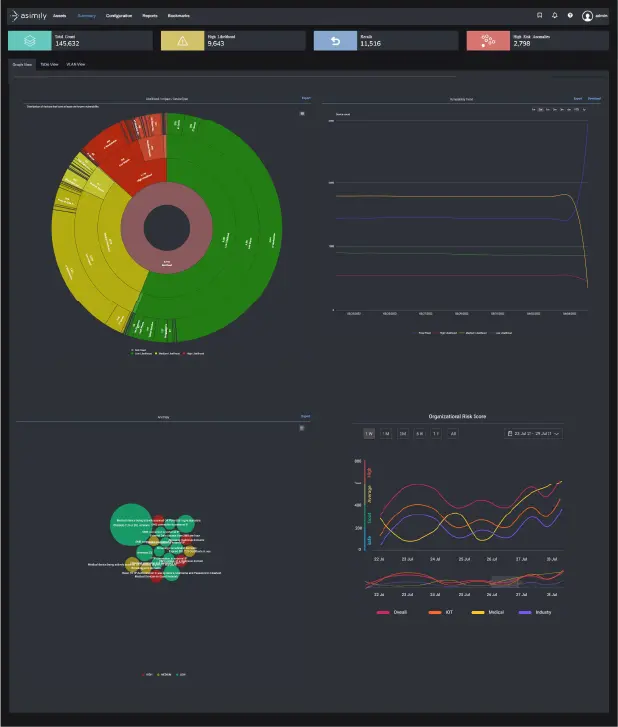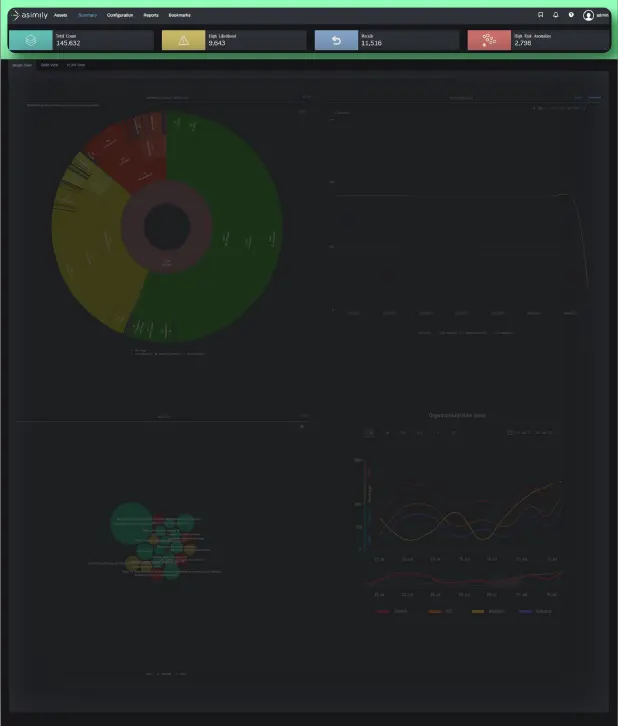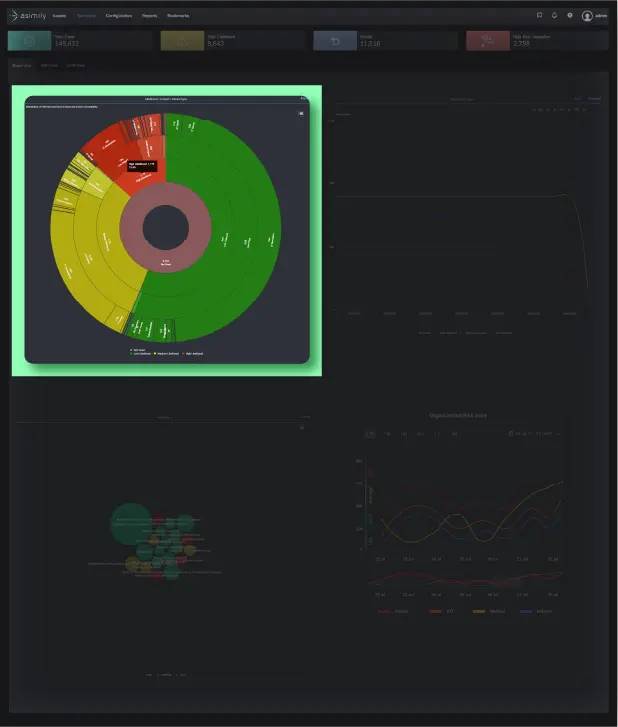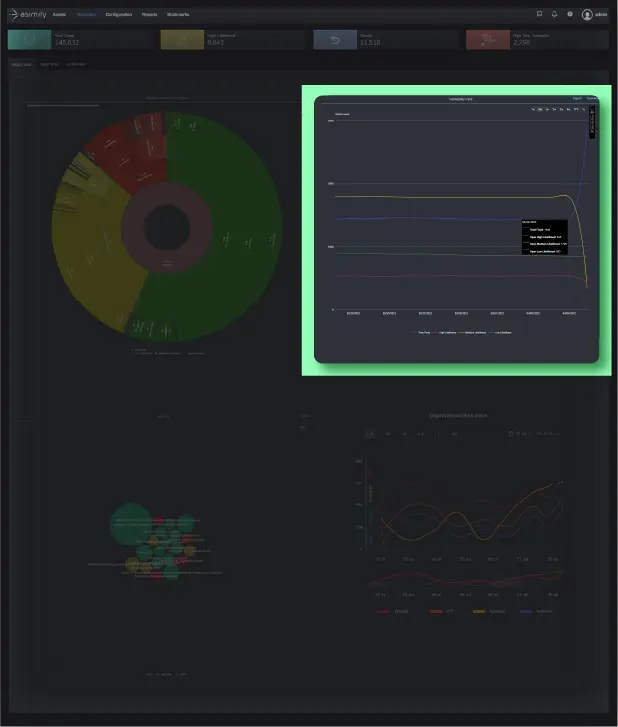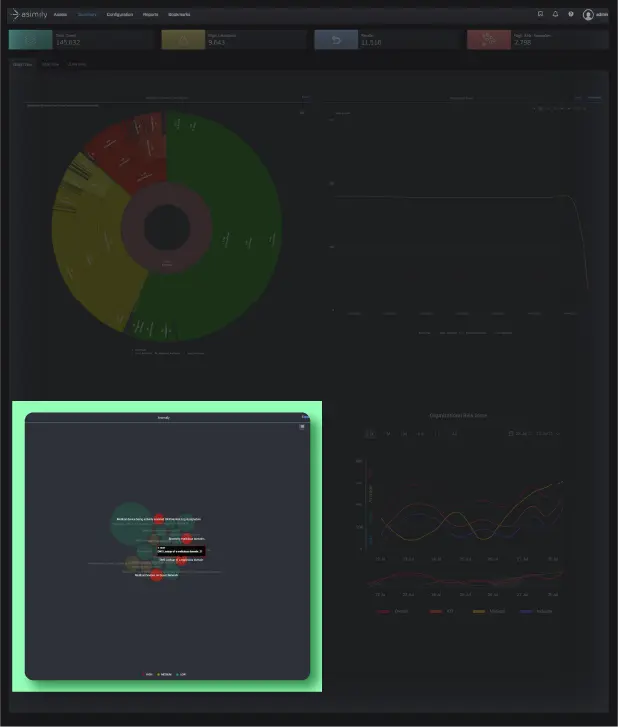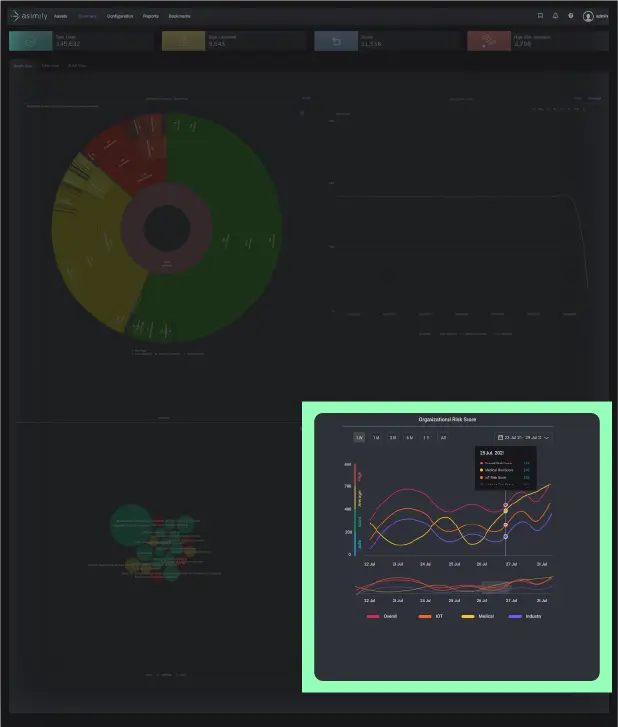 The rising volume of IoT devices and protocols is daunting. We're here to help.
Discover a New Way to Keep Your Devices Safe, Efficient, and Healthy
In the face of constantly evolving cyber-threats, Asimily is the partner-in-protection that you need to holistically secure mission-critical devices.
100%
IoT Cybersecurity Focused
>99%
Accuracy in IoT Device Classification
>90%
Reduction in Manual Workload from Risk Mitigation
1000+
TB of Data Analyzed Per Day
>2,000
Deployment Sites Across North America
20M+
Connected Devices Secured
1000+
Unique Device Models Supported
Hear from Our Customers
"I cannot begin to describe how pleased I am with the system as a customer."
"Asimily IoMT Solutions is a fantastic product. It performs wonderfully, and it delivers."
"Asimily did an excellent job with implementation services. The deployment was so easy."
"The product is very easy to read. Its user interface is simple and easy to use."
"Asimily is on top of threats. My contact at Asimily sends me reports about what they are seeing."
Every Device. Every Organization.
Risk assessment – and threats – aren't static targets. But with the largest knowledgebase of connected and stand-alone medical devices and protocols, Asimily's IoT risk remediation platform is helping organizations keep their resources ready, patients safe, and IT assets secure.
Schedule A Demo