Blog
Top 10 Tips for Healthcare Cybersecurity
Top 10 Tips for Healthcare Cybersecurity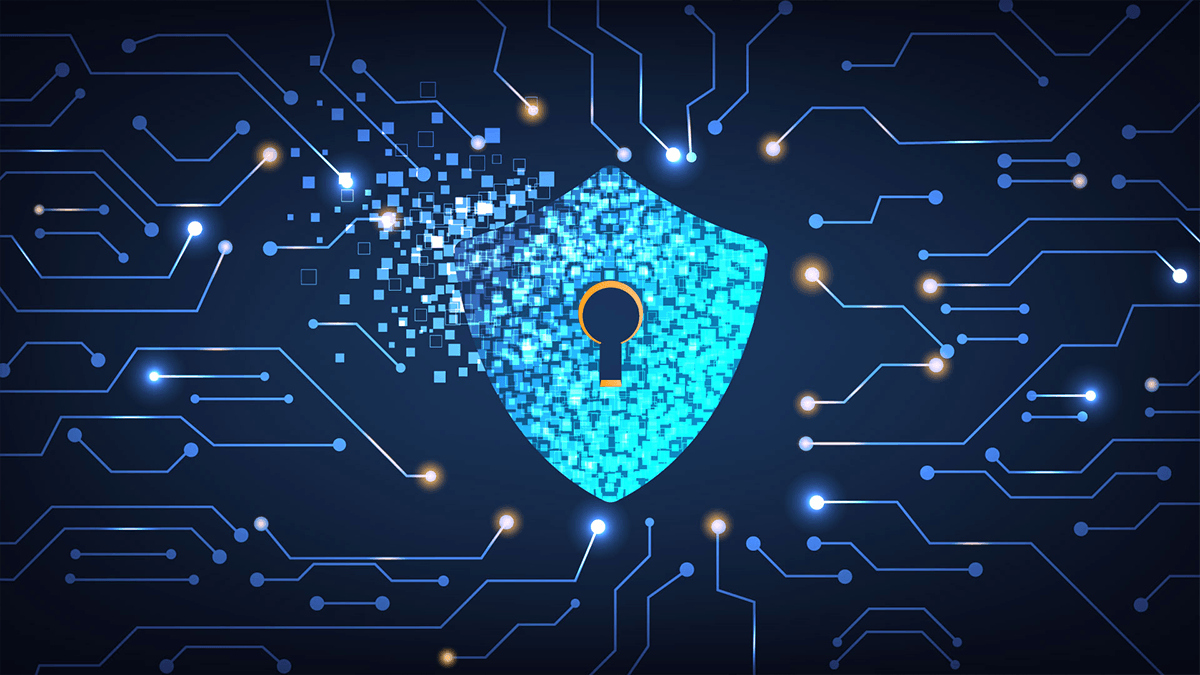 As cybersecurity threats in the healthcare sector continue to escalate, many healthcare executives and security practitioners are asking themselves how to better protect their organization's data and improve cybersecurity to ensure patient safety and protect operations, networks, and data. The tips below will help organizations overcome these challenges and improve cybersecurity and risk management programs within healthcare organizations.
Currently, computers, laptops, mobile, and internet-connected devices significantly influence our daily life and influence various business associations in ways no one had previously anticipated. The healthcare sector, and our relationships and interactions within it, are most certainly impacted by this transformation of cyber technology.
The protection of organizational and  personal data is the key factor in healthcare cybersecurity, as the need to ensure patient safety and operational capacity to deliver care is heightened. These are key factors that drive the most crucial task that cannot be ignored. So, it is necessary to focus on cybersecurity for healthcare and remain vigilant to mitigate cybersecurity issues in healthcare.
Top 10 Tips for Cyber Security in Healthcare Industry
Ideally, healthcare cybersecurity is a shared responsibility across the IT department and other stakeholders in the organization. Employees are hired to handle your organization's cybersecurity policies, processes, and systems. Some organizations may also leverage the experience and knowledge of a cybersecurity service provider. Regardless of who is involved, everyone must be aware of the potential security issues in your organization and plays a vital role in creating and enforcing a culture of security.
With that in mind, we provide the top 10 tips for cybersecurity for healthcare. By following these tips you can improve your security systems effectively and better protect your organization from healthcare cybersecurity threats.
1. Train your Staff Regarding Best Practices for Cybersecurity in Healthcare
Cybersecurity attacks are most commonly successful because of insider and user errors; that is why staff training and awareness are essential in combating healthcare cybersecurity risks.
Ensure your staff members understand the signs of social engineering used in typical phishing attempts via email. Conduct recurring training to educate personnel on the proper measures and continually reinforce the training for the organization's security culture.
As necessary, bring in a third-party consultant or trainer to enhance the level of knowledge across the organization and provide training for everyone to understand security best practices.
2. Use Antivirus Software
Hackers often target vulnerable healthcare organizations (small offices, ambulatory clinics, and acute care facilities) through a virus or malware attack. Many external sources such as CDs/DVDs, email, flash drives, and Internet downloads can be suspect and prone to infecting your devices or your organization with viruses, malware, or other zero-day threats.
To protect your devices and organization from malicious threats, whenever possible, it is recommended to use antivirus software such as Symantec, Norton, McAfee, or next-generation endpoint protection suites from Carbon Black, Cylance, etc.
"How would you recognize that your system is infected with malware?" Users should be wary of the following signs of trouble that indicate the presence of malware:
The system crashes without any reason

The installed antivirus software doesn't work

Difficulty in controlling in mouse or pointer

The web browser sends unwanted web pages

The system unable to start, "blue screen of death"

Unwanted or nuisance ads popup
Such incidents should be reported promptly so that the issues may be quickly investigated, mitigated, and/or resolved. Reporting procedures should be part of the training efforts mentioned previously.
3. Never Reuse the Same Password
Using the same password for multiple platforms significantly increases the chances of potential loss or harm from a cyberattack. The easy way tends to be human nature when it comes to passwords. Encourage employees to use a different, complex password for each platform used to access information or treat patients.
Reusing passwords permit cyber attackers to discover one working password and then use it for all active accounts that reuse the same password.
4. Use a Strong Password
For healthcare cybersecurity best practices and to protect your devices from unauthorized access, you need to create a strong password. Many attackers use automated methods to guess or crack passwords, so strong and complex passwords can prevent guessing or cracking from happening. A strong, complex password is perhaps one of the single most important best practices and security safeguards an employee can use.
Consider the following characteristics for increasing healthcare's security ecosystem passwords.
Password should be longer than 8 characters.

Password includes a combination of upper case, lower case, numeric, and special characters.

Change your password frequently or in accordance with local policies.

Never use dictionary words because they are easy to guess.

Never include personal information in your passwords, such as; a family member's name, your name, date of birth, social security numbers, etc.
5. Securely Store Password
For healthcare cybersecurity and good security practices in general, users should store their passwords in a secure place. We strongly recommend many of the mainstream password managers that are available in the market today, either third-party or as part of the operating system. We do not encourage the storage of passwords in your browser as a best practice. You should avoid storing the password on an unsecured document (e.g. Word, Notepad, etc.)or any shared document.
The advantage of using a best practice password manager is all strong, complex passwords can be stored in a single encrypted application that provides the authorized user access via a single strong, complex password or passphrase and should have two-factor authentication (2FA) enabled. An example of a good passphrase may be"Ilovetoeatanappleforbreakfast." To make your passphrase stronger, you should swap characters such as numbers, characters, and upper and lower case letters.
6. Limit Physical Access to Systems
In order to reduce your cyberattack surface, you need to establish physical access control on all your connected systems and devices. In a healthcare organization, the Electronic Health Record (EHR) system, which contains sensitive patient information, is a major concern, and it should be protected from unauthorized access as it is foundational to patient care, business operations, and a rich repository of protected healthcare information.
To prevent data loss, asset loss, or theft, and mitigate negative impacts on patient safety and business operations, you must minimize the chances of devices being lost or stolen.
For traditional Information Technology (IT) assets, the factors of physical security most often consider two factors:
Physical protection involves restricting physical access to assets and information from unauthorized persons and ensuring only authorized persons can gain access.
Environmental protection includes protection from water, fire, and other external impacts. Risks from these factors can be mitigated with additional resources or systems put in place to circumvent impacts. Continuity of operations planning can also ensure continued operations in the event of environmental impacts.
7. Maintain Good Cybersecurity Habits in Healthcare
Maintaining good health is the core business mission of a healthcare organization. Similarly, the same concept applies to healthcare cybersecurity. You need to develop and maintain good cyber-hygiene habits to ensure that your systems, devices, and operations remain secure, available for patient care, and working properly.
Maintain good cyber-hygiene habits in the following areas:
Operating System (OS) Maintenance
Configuration Management
Software Maintenance
There are many options associated with modern technology and gadgets that should be appropriately optimized. However, there are a few essential rules that you must follow for the security of your healthcare organization, such as:
Test patches in a test environment prior to deployment into production systems and devices.

Minimize non-essential applications, services, and close unnecessary ports not required for clinical and business operations.

Disable file shares and remote access whenever possible to minimize exposure of protected information from unauthorized access.
8. Protect Your Mobile Devices
Mobile devices such as laptops, smartphones, tablets, and small storage devices make access to healthcare information convenient and easy. This ease of access also provides a broader attack surface for exploitation. Therefore, mobile device cybersecurity is essential to minimize the risk of threats and cyberattacks at these small, mobile endpoints.
Consider the following factors for protecting your mobile devices:
Mobile devices are carried and can be seen by others, physically protecting your mobile devices from unauthorized access is paramount.

Enable device tracking on mobile devices that have the means to track their use and location by authorized users to locate lost or stolen devices. 

Consider the use of a VPN application to ensure the confidentiality of information on public Wi-Fi and cellular networks.

Screen savers should be configured for password or PIN access. These passwords are not often in accordance with password rules for application security, but still critical to mobile device security.

For corporate mobile devices, use a Mobile Device Management (MDM) platform to support standard policies for acceptable use, data partitioning, and mobile device wiping of sensitive corporate information if lost or stolen.
9. Perform Risk Assessments
Risk assessments should be completed as part of the healthcare organization's pre-purchase and contract best practices. This is paramount to assess the capability of a considered device, service, or third-party provider to meet organizational security policies and system-level controls.
Risk assessments should also be accomplished on a recurring basis to ensure gaps from previous assessments were reviewed and addressed and the dynamically changing threat environment is considered in light of new information, tools, and capabilities.
If the healthcare organization lacks the expertise, consider a third-party firm to perform a risk assessment.
10. Use, Monitor, and Manage Your Firewalls
A firewall, whether a software or hardware device, helps in the prevention of external intrusions and provides full protection for your internal data. Next-generation firewall (NGFW) platforms and software-defined networks (SDNs) are also approaches that can be used to segregate and blunt external or lateral intrusions on your network. Regardless of the firewall technology, they require ongoing and persistent support for monitoring, installation, and maintenance.
For health organizations, firewalls, NGFWs, and/or SDNs are the most effective means to secure a complex network of business, clinical, and medical devices. The challenges of legacy medical devices, patching, and regulatory constraints areunique components of healthcare networks that make the need for these platforms imperative. These platforms provide some of the most impactful security technologies for use on the healthcare organization's local area and wide area networks.
Consider the use of a VPN application to ensure the confidentiality of information on public Wi-Fi and cellular networks.
Conclusion
Every healthcare organization deploys its network across a wide array of architectures, including Cloud-based, third-party hosted in-house, mobile platforms, web-based platforms, and interconnected medical device platforms integrated across ancillary information systems and storage environments. Healthcare cybersecurity policies and practices are intertwined with multiple technology solutions and challenges of medical device lifecycle management across legacy and emerging technologies.
To keep patient and department critical information confidential, complete, and accessible, you must have a documented cybersecurity policy that supports the organizational mission and delivery of care.
Asimily can be an integral part of a robust cybersecurity program for the healthcare industry, supporting patient safety, continued healthcare operations, and detecting and protecting protected healthcare information.
If you have any questions regarding healthcare cybersecurity and how Asimily can help, contact our team today!
Reduce Vulnerabilities 10x Faster with Half the Resources
Find out how our innovative risk remediation platform can help keep your organization's resources safe, users protected, and IoT and IoMT assets secure.