Blog
Top 10 Emerging Challenges of Cybersecurity
Top 10 Emerging Challenges of Cybersecurity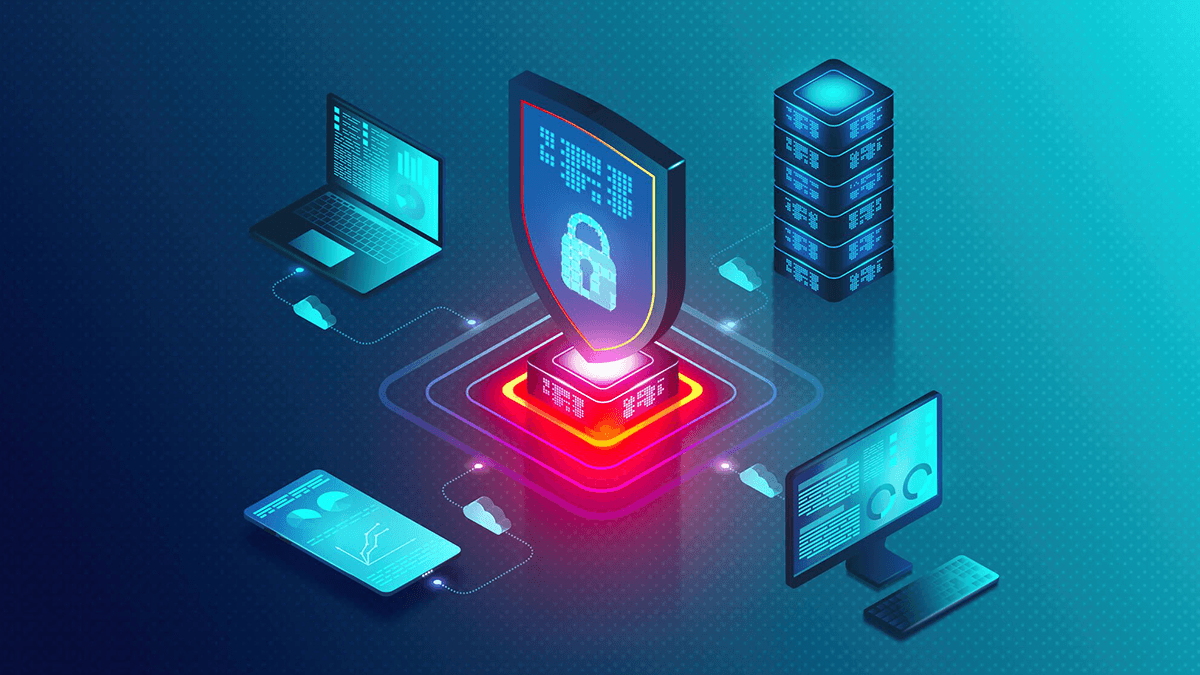 Cybersecurity issue is the most prominent concern for individuals, government, and enterprises. The world in which you live is fully digitized; everything is connected to the internet. From your cute selfies to your credit card information, everything is connected to the internet. It doesn't matter; whether your information is small, big, or sensitive; every type of data requires major safety. Also, you need to make sure that your data remains safe over the internet.
Top 10 Emerging Challenges of Cybersecurity
Keeping your data safe over the internet is the biggest cybersecurity challenge, as it comes in many forms: malware attacks, phishing attacks, ransomware, etc. If you are unaware of the biggest cybersecurity challenges of 2021, then, in this blog, we have listed the top 10 emerging challenges so that you can protect all your information against cyber threats.
Let's explore the list of common cybersecurity challenges:
1. Cloud Attacks
Nowadays, cloud computing or cloud services are highly in demand for both professional and personal use. Many of us love to store our data on cloud storage. Of course, cloud service is effective and beneficial for storing a huge amount of data, along with hacking of cloud platforms is a major cybersecurity challenge.
Have you heard about the infamous cloud hack, which exposed private photos of celebrities? Suppose, if this attack is carried out on enterprise data, it will lead your organization to a massive loss.
2. IoT (Internet of Things) Attacks
As per research on IoT devices, there will be more than 11 billion IoT medical devices in use before 2022. Do you know, "What is the role of IoT devices?" IoT devices are mainly digital or computing devices that are used to transmit data over the network. For example, mobile phones, smart security devices, desktops, laptops, etc.
As IoT devices' usage has been increasing day by day, the rate of IoT cybersecurity risk is also increasing. IoT cybersecurity has become one of the biggest challenges that open the door for malicious attacks.
3. Hardware Attacks
Don't be surprised if I would say, not all cyber-attacks come in software attack forms. Let me clear you, each software system requires a periodic update, but sometimes these software updates are not compatible with the hardware device that you used.
In that case, we would say your hardware is outdated and highly vulnerable to catch cyberthreats because your hardware isn't advanced enough to run the latest features of updated software. It will make your hardware highly susceptible to catch cyberattacks.
4. Software or Programming Vulnerabilities
Nothing is secure in this digital world; even your advanced software has some vulnerability to catching cyber threats. Most of the time, an individual or enterprises keeps their system un-updated; they think it isn't necessary. In actuality, keeping your system updated must be your first priority.
Outdated software or older versions of the software make your system highly vulnerable to catch cyber threats. So, we can say protecting outdated software from cyber attacks is a significant cybersecurity challenge in 2021.
5. Ransomware Attacks
Ransomware attacks have come as a significant cybersecurity challenge in the last few years. According to research, more than 80% of organizations or business firms are affected by ransomware cyberattack.
If you are unaware of ransomware attacks, let me be clear you; it is a kind of hacking of a user's data that prevents the user from accessing his data until he pays an amount. Ransomware attacks can lead your system in huge trouble, especially when you need to access your data daily. Few ransomware attacks don't release your data even after the payment has been made.
Preventing your system from ransomware attacks is the biggest challenge of 2021 so that you can protect your business from money extortion.
6. Phishing Attack
Many of us, are confused between ransomware attacks and phishing attacks; in actuality both are different types of attacks. Unlike ransomware attacks, the hacker won't block you after accessing your confidential information; instead, they use user information to fulfill their own advantages; it could be illegal money transfer or online shopping.
The phishing attack involves mainly stealing user data, credit card numbers, and login credentials. Thus, a Phishing attack is one of the biggest challenges in cybersecurity because hackers can exploit the user's data until you find out about it.
7. Cryptocurrency and BlockChain Attack
Nowadays, cryptocurrency and blockchain attacks are the primary security threats for those businesses that deal in a high stage compared to average everyday users. Cryptocurrency is associated with high technological companies; however, it has not reached the advanced secure stage. That's why it's caught by several cyberattacks such as; Sybil, DDOS, Eclipse, etc.
Those organizations associated with this technology must be aware of all the cybersecurity challenges and make sure no gap is left for attackers to exploit your organization's data.
8. Insider Attacks
Most of the time, cybersecurity challenges are external for a business's firm or organization; still, there can be instances of inside jobs or attacks. Sometimes, employees having bad intuitions and malicious intent for their organization can leak private information of your data or sell it to your competitors or individuals. Thus, an insider can lead your organization to a significant financial and reputational crisis.
Thus, monitoring inbound and outbound traffic and centralized servers to limit access based on jobs is quite challenging to minimize cybersecurity risk.
9. BYOD Policies
Currently, many organizations follow the BYOD policy (Bring Your Device Policy). As per this policy, employees have to bring their own devices to perform their jobs. Getting personal devices to a professional firm gives an invitation to hackers for cyber attacks. Most of the time, these devices are outdated and easily accessible to hackers for accessing the business's confidential information.
Through these devices, it is easy for hackers to access a private network, with a lack of cybersecurity. You need to pay special attention to these challenges, leave the BYOD policies behind, and provide secure devices to your organization's employees.
10. Artificial Intelligence Attacks and Machine Learning
No doubt, machine learning, and artificial intelligence bring multiple benefits in various fields and are highly vulnerable to cyber threats. Sometimes, an individual could use these technologies to pose threats to a business or carry out cyber attacks. Through this technology, hackers can identify a high-value target from a large dataset.
With the lack of cybersecurity in your organization, hackers can easily target your organization and make it difficult for you to handle cybersecurity attacks.
Conclusion
Therefore, these are the top 10 emerging challenges of cybersecurity that you have faced, and they will remain in 2021 as well. Read all the above-listed cybersecurity risks so that you can prepare in advance in terms of protecting your system from cyber threats.
To protect your organization's IT system from cyber threats, you must be aware of a simple measure of hardware and software technology. It would be beneficial if you adopt a professional cybersecurity service for example; "Asimily", they will measure your complete system setup and provide you full cybersecurity services with a practical solution, including a firewall and advanced security layers.
Hopefully, these listed 10 significant cybersecurity challenges will help you become aware of cybersecurity concerns; you will take the right action to keep your organization secure from cyber-attacks shortly. If you have any queries, you can drop your questions in the comment section, and we will provide you with an answer.
Reduce Vulnerabilities 10x Faster with Half the Resources
Find out how our innovative risk remediation platform can help keep your organization's resources safe, users protected, and IoT and IoMT assets secure.