Blog
IoT Medical Device Cybersecurity Strategies for 2023
IoT Medical Device Cybersecurity Strategies for 2023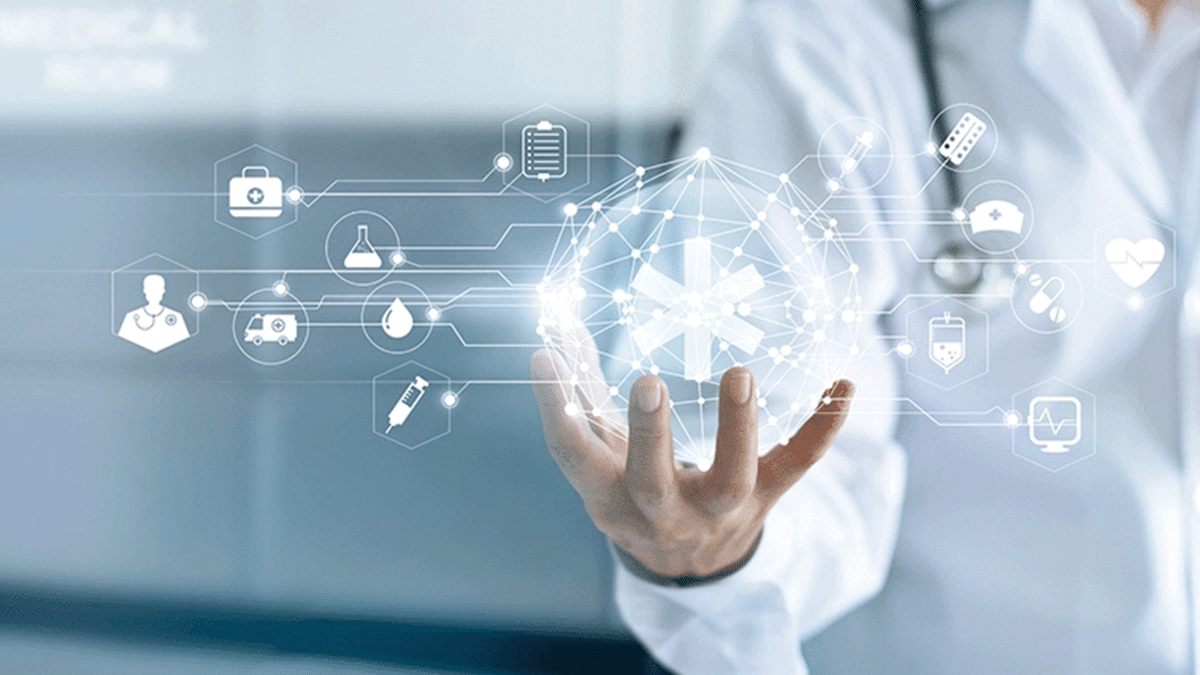 Author: Priyanka Upendra, Sr. Director of Customer Success, Asimily
Each year, IoT medical devices advance in their usefulness. However, their risk profile also increases, calling for the development of new cybersecurity strategies in response. Healthcare cybersecurity has to stay ahead of the game by employing the latest methods and technologies. Unfortunately, threats such as ransomware are becoming more frequent and insidious. In 2022, healthcare organizations saw a 94% increase in attacks compared to the previous year.
ECRI is an international organization that releases an annual list of the main issues affecting patient security. They also present recommendations to protect healthcare organizations. ECRI's report focuses on "total systems" safety, which proactively addresses security concerns in organizations. Goals and measurements focus efforts toward the most relevant security activities.
A total systems methodology incorporates technology such as the internet of medical things (IoMT), along with promoting a culture of safety and involving stakeholders in creating a health-promoting environment. Because IoMT devices are connected to the public internet, they are better able to serve patients. At the same time, this adds to potential security risks.
Here, we'll look at some of the latest cybersecurity strategies for risk mitigation that are combating the current challenges confronting the industry.
IoMT in 2022: Facing Challenges and Hurdles
Last year, the internet of medical things was faced with several threats. One of the reasons for this is the growing popularity of IoT medical devices. Little wonder, as these devices improved medical services and enhance patient outcomes, while also simplifying administrative processes and reducing stress for care providers. However, increased use of connected devices also translates into increased risks.
An additional challenge is the fast pace of IoMT technology development. This means that security isn't always keeping up with current threats. As such, some trends in cybersecurity in 2022 included bolstering device protection with smart asset tracking and improving Vulnerability Management.
Robust IoMT inventory management is making a vital contribution to the success of cybersecurity strategies. Asimily leads the development of this technology, with software specifically designed for healthcare organizations. Further, Asimily's software automatically detects and analyzes medical devices, providing unparalleled data security for your network.
Technological Challenges: Managing IoMT Devices in Healthcare Facilities
As IoMT challenges evolve, the technology to secure healthcare organizations may look somewhat different in 2023. For now, segmentation remains difficult to operationalize due to the difficulties inherent in creating and validating device profiles. This is in addition to justified risk aversion around breaking device functionality.
Because tools are often highly siloed within specific teams, data emerging from those solutions are not being propagated organization-wide. This leaves some groups in the dark. Cybersecurity trends in 2023 should see more data-sharing as an aspect of total systems safety.
Many IoMT solutions are still overly focused on patch management strategies. Further, they don't provide enough guidance around the mitigation of vulnerabilities when patches are not available. By contrast, Asimily specifically helps healthcare organizations mitigate vulnerabilities—even when patches are unavailable.
These cybersecurity strategies will only continue to advance in 2023. Security for IoT medical devices is becoming more squarely recognized as an IT responsibility. This means creating and integrating specific IoMT workflows with the tools that IT and security use for their regular tasks.
IoMT device manufacturers have also been tasked with improving their ability to log relevant actions. For instance, logins and any access to device data that is crucial for responding to a security incident. These logs provide information on potential perpetrators and help to prevent future attacks.
Although new IoMT devices enjoy better underlying security, the medical device lifecycle ensures that many inherently insecure devices will remain in active use at organizations for years to come. It's therefore important to protect your network with risk-mitigating software like Asimily's.
Strategic Challenges: Disconnect Between Technology and Operations 
The strategic issues in securing IoT medical devices will adapt in 2023 and beyond, as will technological demands. The spotlight is therefore on organizations to manage their human and technical resources effectively.
Tight budgets and extreme resource constraints often limit the ability of healthcare organizations to advance their IoMT security goals. And as IT must also contend with other important budget items, efficiency gains are extremely valuable. Thankfully, software like Asimily's can aid organizations in securing devices more cost-effectively.
With the threat landscape still uncertain in the medium term, security teams in healthcare may struggle to justify investments that safeguard IoMT devices. In many cases, it's unclear who owns which part of IoMT security. For instance, various factions from HTM/CE and IT/IS have potentially overlapping duties.
Staffing for IoMT cybersecurity is expected to remain challenging in 2023. This has the potential to slow down IoMT programs and mitigation efforts after initial deployment. The ongoing post-pandemic recovery will ensure that resourcing difficulties continue to be a serious issue into the new year.
Furthermore, regulators are paying more attention to IoMT. This will likely result in tension between improving security outcomes versus handling IoMT as a compliance exercise. As another strategic test in the upcoming year, the largely non-technical supply chain will need more involvement from security personnel.
IoMT in 2023: Leveraging IoT Devices for Total Systems Safety
What are the top trends in healthcare cybersecurity strategies going into 2023? For a start, IT experts need to be aware of ongoing investment in device segmentation. This important technique plays a crucial role in minimizing the problems stemming from attacks on medical IoT devices.
Healthcare organizations are also moving beyond inventory and visibility to focus on operationalizing specific workflows relating to Vulnerability Management. More mature organizations are turning their attention to incident response and forensic analysis.
In 2023, more companies will adopt managed services to cover the internal shortages of skills and resources. We'll see greater interest in incorporating software bills of material (SBOMs) into IoMT risk assessment and vulnerability detection.
Another area set to receive more attention in 2023 is data-driven risk assessments for medical devices before procurement. Asimily software can help here as well—either instead of or in addition to the standard questionnaire-based processes favored by compliance-oriented groups.
Utilize Asimily to Strengthen Your 2023 IoMT Cybersecurity Strategies
The increasing adoption of IoMT creates security concerns along with healthcare benefits. These issues revolve around technology as well as strategy. Moreover, difficulties in finding enough material resources and skilled employees will contribute to the vulnerability of medical devices.
Cybersecurity strategies must adapt to confront these challenges in the coming year. At the same time, healthcare organizations are looking for cost-effective methods to reduce risk. This is where Asimily comes into the picture – with software that intelligently detects and mitigates IoMT vulnerabilities.
Asimily is the leading expert in cybersecurity strategies for healthcare organizations. Contact us today to learn about minimizing risks in 2023 with the most innovative medical device security available.
Reduce Vulnerabilities 10x Faster with Half the Resources
Find out how our innovative risk remediation platform can help keep your organization's resources safe, users protected, and IoT and IoMT assets secure.