Blog
HTM Spotlight: Rudy Flores, an HTM Hero with a Heart for Service
HTM Spotlight: Rudy Flores, an HTM Hero with a Heart for Service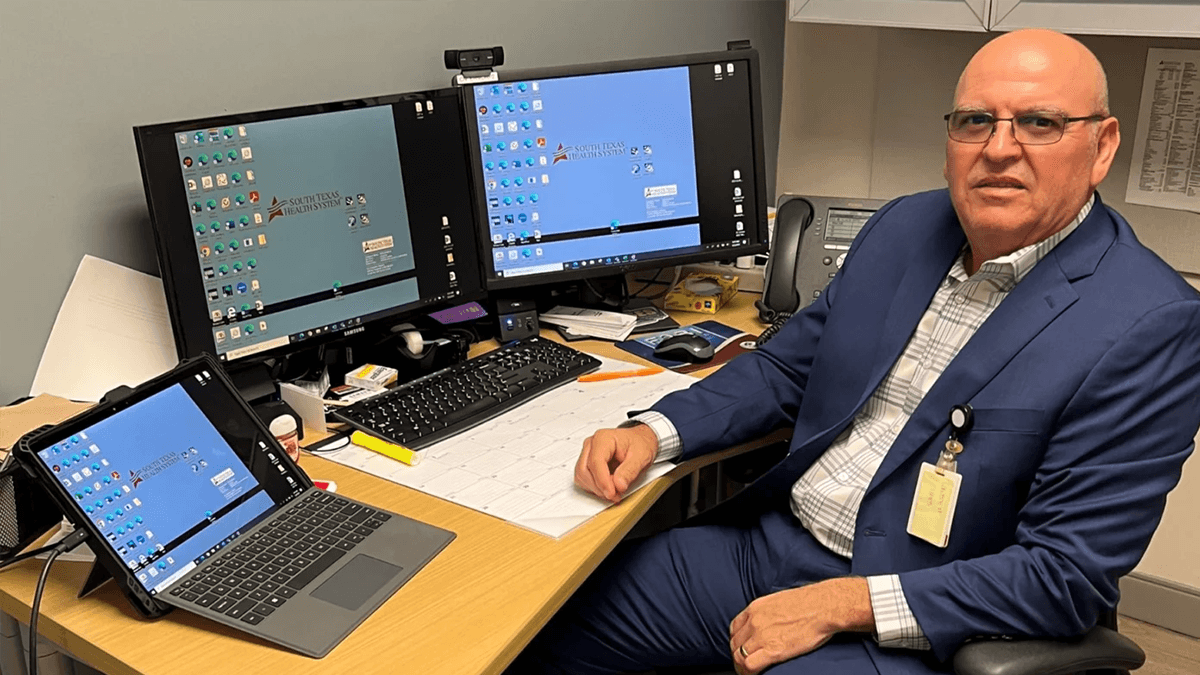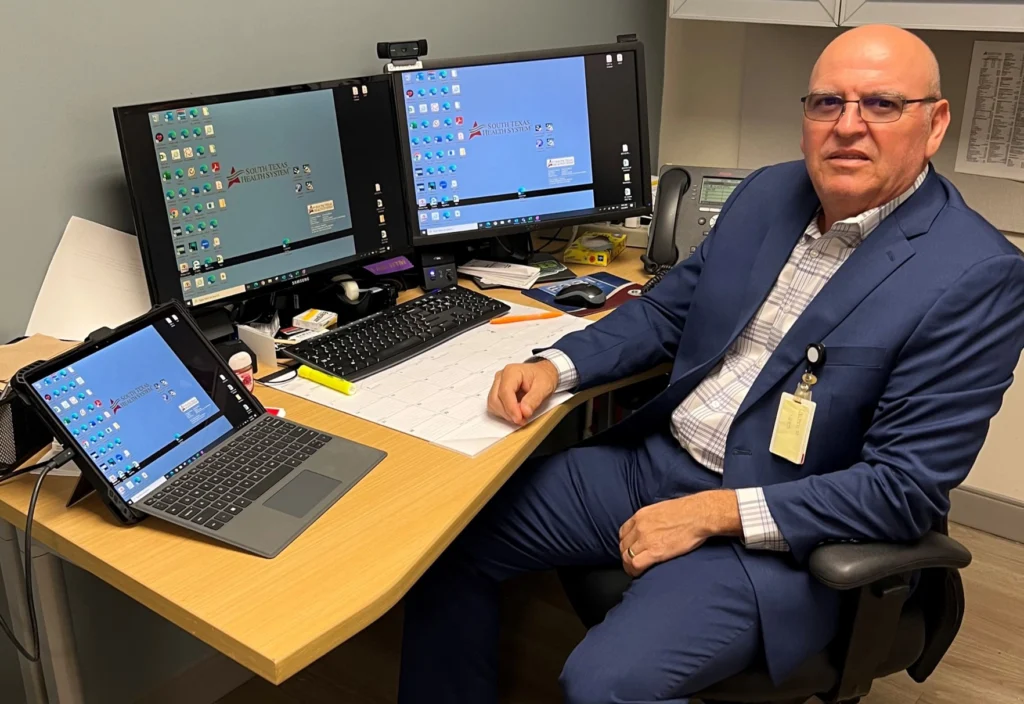 Rudy Flores has had a long and varied career with Universal Health Services (UHS). UHS is one of the nation's largest healthcare providers, with nearly 90,000 employees and almost 400 unique sites across 39 states. He is currently the Regional Healthcare Technology Management (HTM) Program Director for the South Texas Region which encompasses the Fort Duncan Regional Medical Center, Doctors Hospital of Laredo, and the South Texas Health System. In addition to these hospitals, he manages eight free-standing emergency departments and several outlier clinics.
Rudy's responsibilities include managing the Medical Equipment Management program, ensuring regulatory compliance, capital planning, and other HTM financial operations. He also partners with Asimily to manage IoMT Cybersecurity and remediation efforts and aligns the processes with their corporate Incident Response and IT teams.
Rudy started with UHS in 1990 at McAllen Medical Center (ACH McAllen) as an in-house employee. He supported UHS indirectly by working for third-party companies including Master Plan (now Aramark) as an Area Manager and as a Service Program Manager for GE Healthcare. He worked his way through several positions including Biomed II and III before becoming a supervisor and then a director.
Teaching had always been on Rudy's bucket list and when the opportunity presented itself, he went for it, inspired by his wife who was also a teacher. Rudy taught introductory classes focused on technology, computers, data entry, and engineering for two years at the high school level.
What led Rudy back into healthcare was an invitation from one of his mentors, who was the corporate program manager at UHS in 2016. Rudy was offered the position of Regional Program Director for South Texas. Excited by the opportunity to start up a new in-house program from the ground up, he accepted the position and has been with UHS ever since.
Facing Challenges Head-On
When asked about the biggest challenge, Rudy says, "The biggest challenge is ensuring our medical equipment is secure. Every IT team and facility, from a regional standpoint, does things differently and has a different level of skillset and know-how. We must make sure that all our medical equipment is inventoried and secured."
Rudy explains, "The first step in our medical device cyber strategy was to find a solution partner. We wanted a partner that was going to grow with us and help us achieve our goals. We reviewed several cybersecurity companies and made the decision to go with Asimily."
Biomed and IT Teams Working Together
In the past, HTM had been siloed from IT. Now, we must be concerned with creating an IT infrastructure for the hospital's medical equipment. Rudy leans on his teaching background to educate his team on how to best bridge the gap between gray IT/HTM areas of the discipline.
"If there was an issue with one of our anesthesia units not communicating with our EMR system, we'd basically sit back and say, 'oh, it's an IT thing,' and we'd wait for someone else to get to it. Now our mindset has changed. It's now OUR issue because it's OUR machine. We're the ones that are sending signals in the network. So, we take a lead role. We escalate and manage the call to IT."
"With Asimily, we have full visibility into our entire inventory, proactively identify potential risks, and remediate them efficiently. We respond to issues and get to solutions a lot faster."
Rudy's experience as a teacher has had a lasting impact on his career as a team leader in healthcare. His motto is to, "Always check for understanding. I ask my team to show me that they understand. Anytime I present something to a group, I follow up with a question or quiz to make sure that everyone understood what I was talking about. I teach leaders to do the same. I want to make sure people understand the why and how. That is key because it ensures everyone is on the same page and everyone has the same goal in mind."
Rudy takes his work to heart and encourages his teams to do the same. "I want my team to take pride in what they do because it matters to every single patient. Always do the work correctly because you never know who's going to be walking into our hospitals. It could be a family member who will walk into our facilities, and you want to make sure that the equipment is safe and ready for use, for any patient that comes in."
Life Outside UHS
When it comes to his personal life, Rudy says that you can find him starting in early September through February hunting dove, deer, and quail. He also says he recently picked up golf. "It's the last hole that keeps drawing me back. I also like to barbecue, and it seems every weekend people come over and ask if we can barbecue."
Rudy is a family man and enjoys spending time with his wife, two daughters, and dogs.
HTM: A Field that Continues to Evolve
When asked about why he loves his job, Rudy says, "It's a big, broad job. You must keep up with a lot of different technologies. It's not the same thing every single day. You work on the thermometer, and then later, you're working on a heart monitor, and then a heart-lung machine. Next, you might get called to check on an anesthesia machine. When I first started out, I wasn't thinking about cybersecurity at all. Now, it is top of mind, and now even the FDA (announced March 29, 2023) that all new device submissions must include detailed cybersecurity plans. This job is always evolving, and we must keep up with it. That is what I enjoy the most."
Healthcare Technology Management is about a lot more than just break-fix service. It's about the greater mission of service between patients, providers, and those that build the systems that make it all possible. It's an honor to celebrate leaders like Rudy Flores who lead by example.
#IamHTM
Reduce Vulnerabilities 10x Faster with Half the Resources
Find out how our innovative risk remediation platform can help keep your organization's resources safe, users protected, and IoT and IoMT assets secure.