webinar-and-podcast
Managing Third Party Risk with Special Guest Ed Gaudet
Managing Third Party Risk with Special Guest Ed Gaudet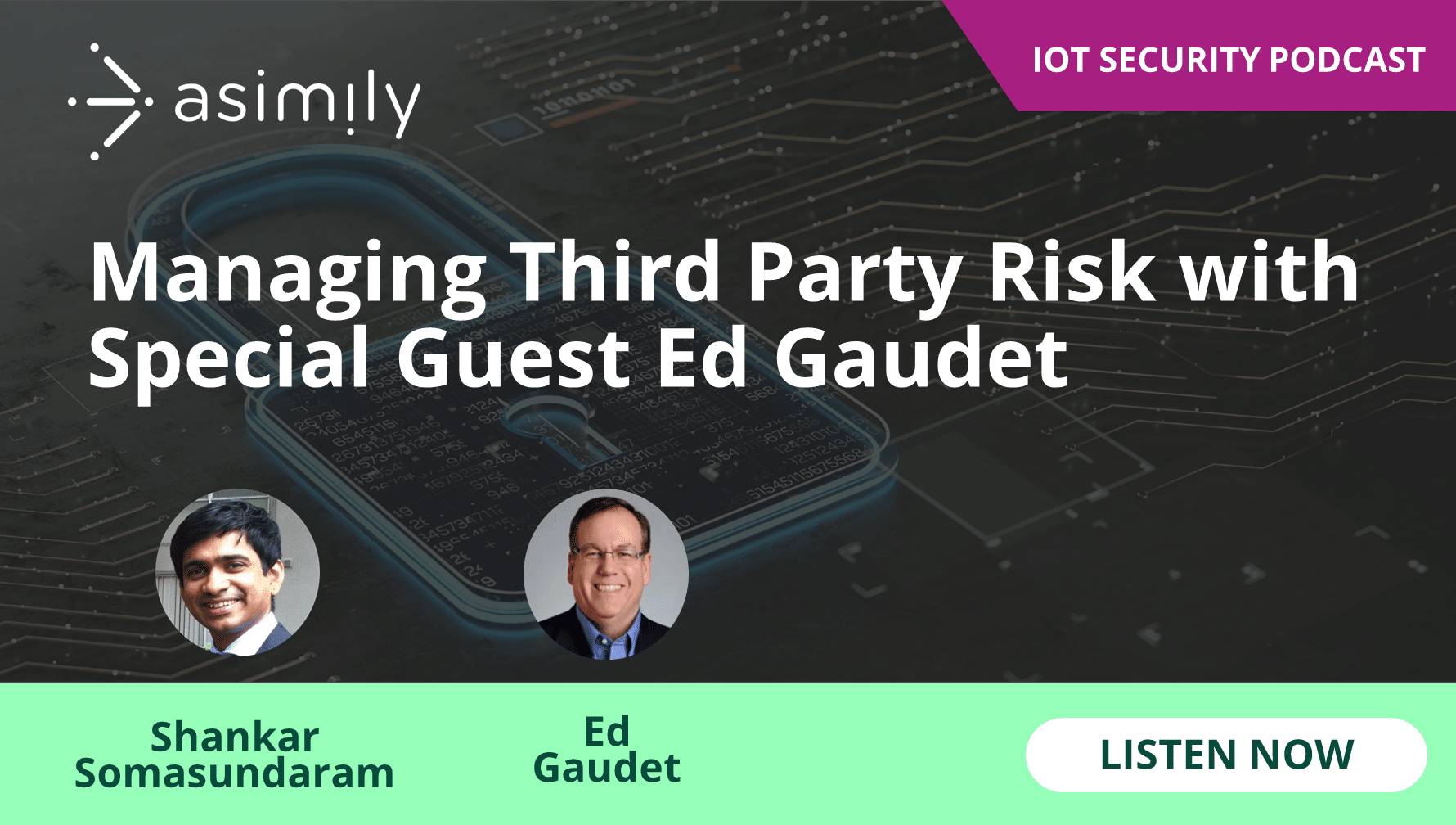 Welcome to the IoT Security Chats podcast where we bring you the latest information in Cyber and IoT Security. From asset and vulnerability Management to Incident Response, hear the experts talk about the latest threats affecting connected devices and how to keep your organization secure. This session is dedicated to managing third party risk with Special Guest Ed Gaudet.
Discussion topics include:
Why did you start Censinet?
What was the biggest challenge you faced when starting the company?
How has the healthcare industry evolved since you founded Censinet five years ago?
Where do you see the Healthcare industry headed from here?
If you could change one thing as an entrepreneur, what would that be?
Show Notes:
Reduce Vulnerabilities 10x Faster with Half the Resources
Find out how our innovative risk remediation platform can help keep your organization's resources safe, users protected, and IoT and IoMT assets secure.