webinar-and-podcast
Enhancing Procurement Decisions with Special Guest Greg Scott
Enhancing Procurement Decisions with Special Guest Greg Scott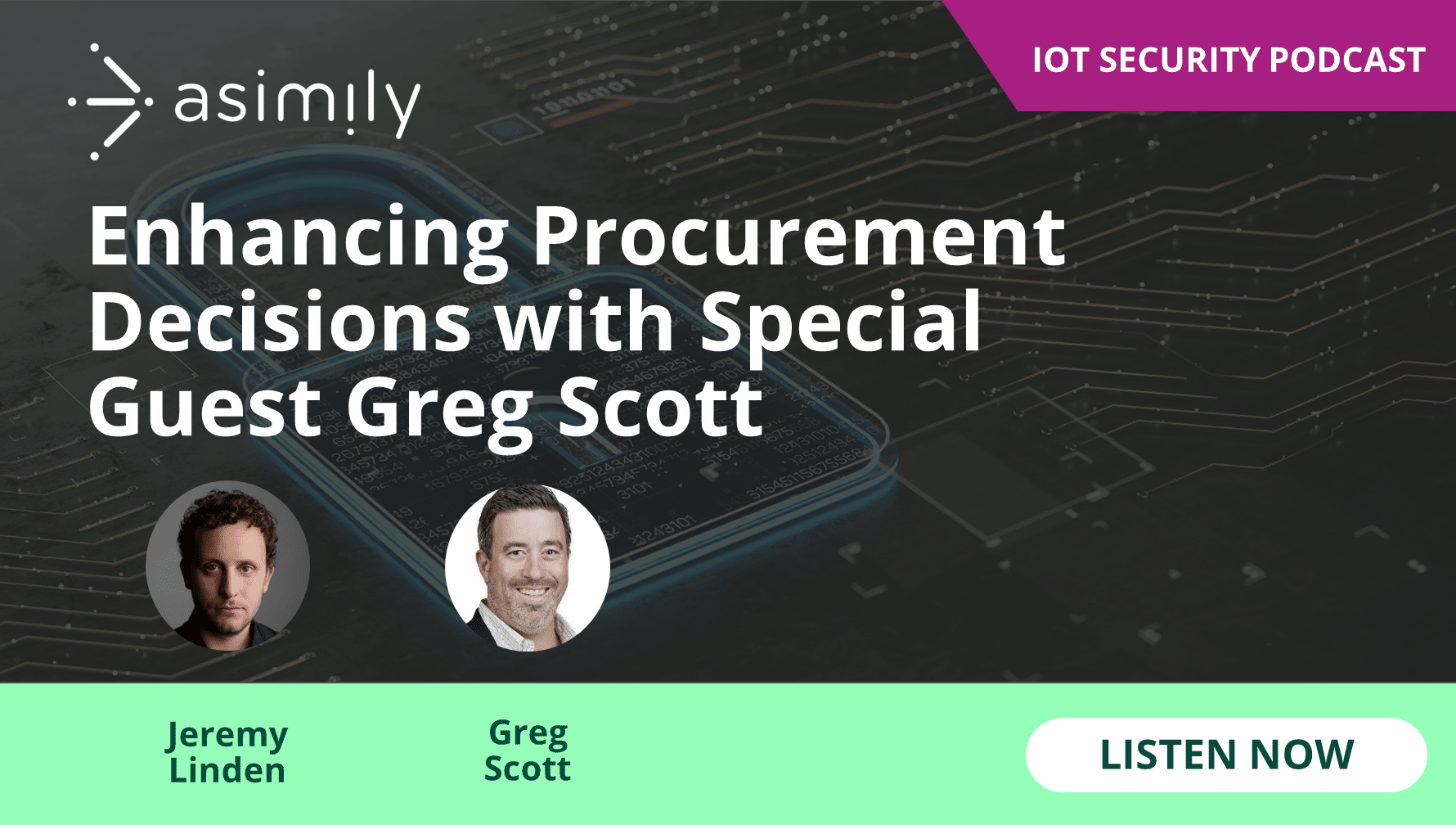 Host: Jeremy Linden, Senior Director of Product Management, Asimily
Guest: Greg Scott, VP of Information Technology, RENOVO SOLUTIONS
Welcome to the IoT Security Chats podcast where we bring you the latest information in Cyber and IoT Security. From asset and vulnerability Management to Incident Response, hear the experts talk about the latest threats affecting connected devices and how to keep your organization secure.
Greg Scott and Jeremy Linden discuss IoMT procurement challenges and how healthcare organizations include cybersecurity considerations during the procurement process.
Show Notes 
Reduce Vulnerabilities 10x Faster with Half the Resources
Find out how our innovative risk remediation platform can help keep your organization's resources safe, users protected, and IoT and IoMT assets secure.