Enterprise Account Executive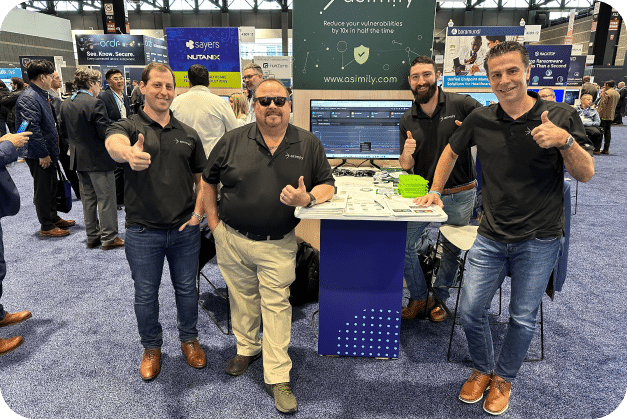 About Asimily
Asimily is an IoT Security Platform. We were recognized as the third fastest-growing cybersecurity company in 2022 by Inc. 5000 and by Gartner, IDC, and others as having an innovative market-leading security solution.

About You
We are expanding rapidly and are looking for top-flight Enterprise Account Executives to take on induvial contributor roles to help drive our company forward. This is an expansion territory, and we are looking to hire someone based in the western united states. The position will focus on our healthcare and public sector verticals.
The right person for this job will have a proven track record of documented success by being a highly ranked salesperson against their peers, closing new logos, and expanding revenue. This person must have a consultative, evangelical demeanor and uses a problem-solving sales approach. This person will demonstrate all the behaviors associated with a high-performance sales culture, specifically managing a pipeline, delivering results against quota, and working with partners to develop and close opportunities.

Compensation
Recognizing this person's impact on our company, Asimily is offering an attractive compensation package consisting of a competitive salary, variable commission bonus (no cap), and equity participation.
Essential Responsibilities
Hunter mentality; someone who has tenacity and perseverance
Has a track record of selling to Information Security
Close large, complex deals involving multiple executive-level stakeholders
Can manage numerous long-term sales cycles
Ability to sell at different levels within an organization, from C-level to the end-users
Exceed activity, pipeline, and revenue goals quarterly
Develop and maintain a substantial pipeline of qualified opportunities
Consistently keep an accurate forecast
Successfully negotiate win-win agreements based on value selling
Manage inbound leads through the sales funnel by leveraging existing tools
Become a resident expert on the Asimily products
Documented success in previous roles ​

Qualifications
Experience with Healthcare and public sector
Experience selling to CISOs or Directors of Information Security
Consistent track record of success with a $1M quota or higher
5+ years of software selling experience in the security industry
Experience selling at an early-stage startup company
Managing and closing complex sales cycles using solution-selling techniques
Track record working with the channel and MSSPs
Skilled in virtual presentations, online web demos, and remote sales processes
Proficiency using a CRM
Ability to manage a 3-to-9-month sales cycle
Willingness to travel to customer sites as needed
Sandler, MEDDIC, and Value Selling domain expertise
University or college degree or an acceptable combination of education and experience
We value diversity and are committed to creating an inclusive environment for all employees. Our client is an equal-opportunity employer.